Invitation Words
Dear colleagues, friends, and members of the electronics technology family.
As the organizer of the 45th International Spring Seminar on Electronics Technology (ISSE) conference, I am delighted to extend my invitation to each of you. The conference is scheduled from May 15th to May 19th, 2024, at the Congress Center Institute of Molecular Genetics, with convenient accommodation available at the nearby Residence Emmy Hotel.
ISSE is the leading European platform for exchanging knowledge and ideas among distinguished researchers, young scientists, and professionals from academic communities and electronic industries worldwide. The conference covers a broad spectrum of topics, encompassing theoretical and experimental work in electronics and micro/nanoelectronics technology. It also focuses on electronics manufacturing, electronics packaging, advanced research, and educational practices in these domains. By combining oral and poster presentations and personal meetings, ISSE offers a unique environment for professors, industry experts, students, and researchers to engage in fruitful discussions, foster collaborations, and advance scientific and educational initiatives.
ISSE 2024 will continue the long tradition of previous ISSE conferences, which commenced in 1977 in Weissig, Germany, and culminated most recently in Timişoara, Romania, in 2023. ISSE 2024 promises to uphold the tradition of excellence. The conference will feature outstanding keynote speakers addressing contemporary and cutting-edge topics in the field. Furthermore, as part of our social program, attendees will have the opportunity to explore the captivating city of Prague.
Prague, the Czech Republic's capital, sits gracefully on the banks of the Vltava River. Renowned for its historical significance and vibrant cultural scene, Prague exudes a unique and enchanting atmosphere. The city blends its rich history with modern architecture, music, art, and diverse culinary possibilities. During the conference, you can expect a friendly cultural program that includes optional guided tours to renowned Prague landmarks, a visit to the local brewery or an explore the National Technical Museum.
I look forward to meeting each of you in the splendid city of Prague, where you will meet in a friendly atmosphere and enjoy the cultural programme. Together, we will create a memorable conference, fostering collaboration and advancing the frontiers of electronics technology.
Warm regards,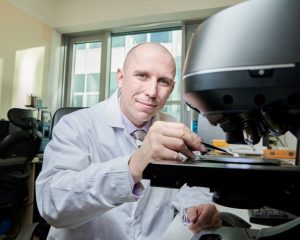 Karel Dušek
Organizer of ISSE 2024 Conference